We Should Take Highly of Cultivation of Office Furniture Culture
Views: 22 Author: Site Editor Publish Time: 2020-06-30 Origin: Site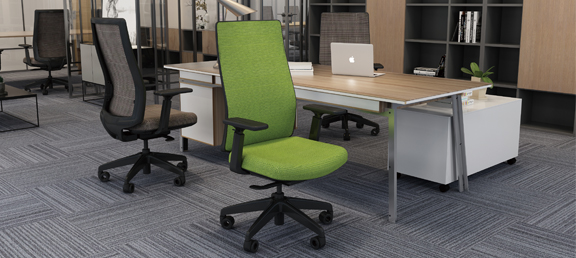 It is known from the past historical materials-the evolution of building types knows that the first public office building exists between 1560 and 1574 in the Uffizi Palace in Florence, Italy. However, the history of office has been explored, the Chicago School, the modern office environment, the development of office furniture, the use of new materials, the Bauhaus, the Wright and Vander Rohe examples, the open office space planning, the integration of information, the new century. Office furniture... The evolution of the past five hundred years has pushed changes in the entire industry. Today, the world-renowned office furniture brand Steelcase was founded in 1912. Japan Kokuyo was founded in 1905 and has a history of hundreds of years. Since the reform and opening, the operation and establishment of office furniture companies have been around for 20 years. This shows that the country cannot compare with the advanced countries in terms of history, and the power to form a culture naturally is weaker. However, with the rapid development of the domestic economy, as long as the concept changes enough, this aspect can be changed by market and strength.
The value concept is related to the importance of humanity in advanced countries. The human being between the office environment and office furniture is the protagonist in the office. Based on the respect for humanity, it is natural to invest a lot of ideas and funds in the office environment and office furniture, so the relative value concept is also much higher.
The ideological person of office furniture should refer to the idea that entrepreneurs, educators, architects, interior designers and product designers jointly develop their own efforts and works, and promote the dawn of culture. In advanced countries, such people are too numerous to list, like Charles Ray Eames, Geogre Nelson, Verner Panton... In China, there are no people worth mentioning in this field. Perhaps our official history is not long-term, the industry is not valued, and talent is lacking, so it is impossible to breed ideas, dedicated people, talented people... This industry needs many such people to build a platform to cultivate culture.
In the United States, there are Steelcase、Herman Miller...Japan includes Kokuyo、 Unifor...so many influential brands. But for China, We just have some brands which are famous for the largest sales amount and the comprehensive strength. The biggest factor is the lack of advanced ideas. Therefore, domestic office furniture should focus on the cultivation of culture, rather than endless competition.