TWO CLEVER DESIGN CHAIR
Views: 16 Author: Site Editor Publish Time: 2020-03-23 Origin: Site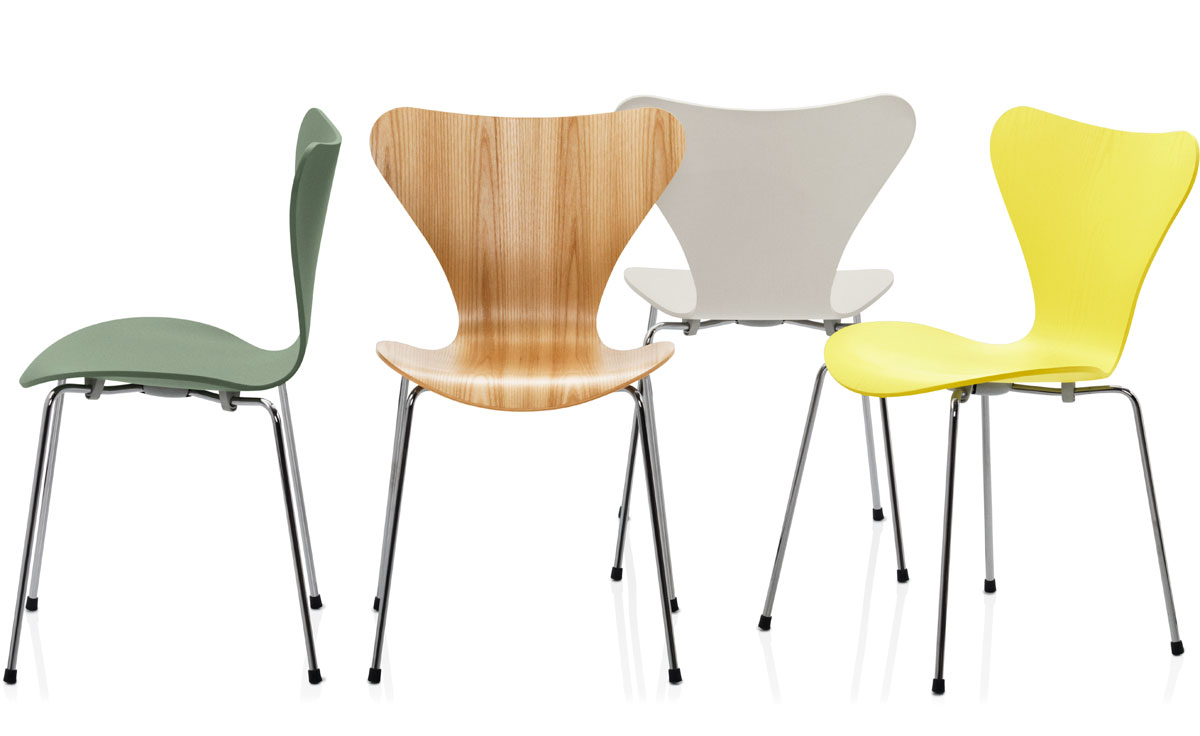 Ant chair was designed by Arn Jacobsen for the restaurant of Danish pharmaceutical company Novo Nordisk and produced by Danish furniture design company Fritz Hansen. To everyone's surprise, Ant Chair not only caused great shock in the industry, but also pushed Fritz Hansen's brand image to the peak. This ant chair has been selling well for half a century. The only changes it has undergone are that the leg of the chair has been changed from three legs to four legs that are more stable. The features of light weight, compactness and stackability are still retained. The ant chair highlights the functional requirements, comfortable sitting, simple and bright form, the seat and back are molded one-time bent multilayer boards. It is the first furniture that can be mass-produced industrially in Denmark. Overall, there are many similarities to the LCW chair designed by Charles Eames & Ray Eames in 1946 and this chair. Both works are thickly set at the intersection of the seat and the support. Rubber cushion, which plays the role of shock absorption; The chair which seems thin, can withstand greater pressure due to this structure, but the ant chair designed by Orne Jacobson is better in balance and manufacturing process excellent, and the shape is more clever.balance and manufacturing process excellent, and the shape is more clever.
7 series chair was designed by Ana Jacobson, this uncomplicated and even overly streamlined chair has become one of the best-selling seats in the history of modern furniture with its superb use of molded plywood. The 7 series chair inherits the idea of overall art, and strives to conceive the design of appearance and function as a whole. The series of products such as the 7 series chair are essentially ant chairs that Ana Jacobson has designed in 1952 ( Ant Chair). In 1963, this masterpiece of Ana Jacobson attracted a lot of attention because of a photo. At the time, photographer Lewis Morley took the picture for Christine Keeler, a party to the Promomo scandal A famous photo of this female model sitting neatly across a chair that resembles chair # 7, and according to research by the Victoria and Albert Museum, the chair is actually only 7 series chair 'imitation.
Anji Kabel Furniture Co., Ltd is one of the leading office chair manufacture in Anji, which are specialized in producing office chair, gaming chair and bar stool. Welcome to visiting our page to found your interested models.