Five classic chair designs (Part four)
Views: 122 Author: Site Editor Publish Time: 2019-04-17 Origin: Site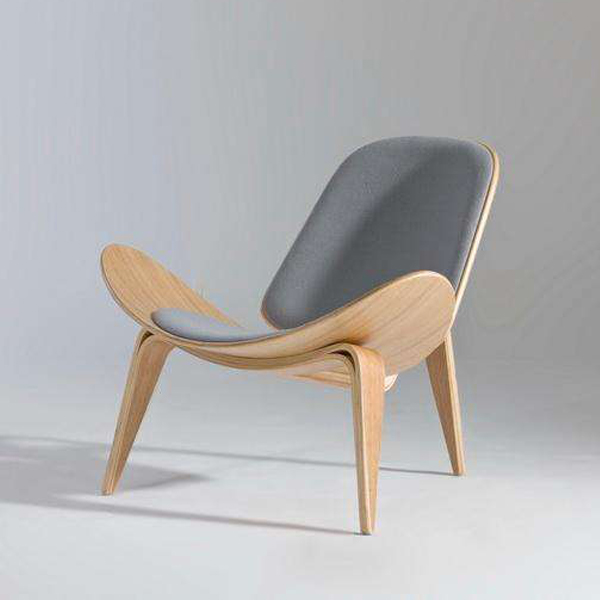 Five classic chair designs (Part four)
1.Shell chair 1963
Designer:Hans J.Wegner
Shell chair was designed by Hans J.Wegner.shell chair was designed in 1963 originally.At that time, the manufacturing was stopped after part of manufacturing.The new plant's technology upgrades and can control costs, which puts the shell chair back into production.
The seat and back are made from the highest quality pressed hardwood laminates. The front legs are made of one piece of continuous laminated wood and the back legs are made of another piece. The seat and backrest are decorated with fabric or leather.


2. Red and blue chair,1934
Designer:Gerrit Thomas Rievteld
The red and blue chair is one of the most creative classics in the history of Western art design in the 20th century. It was designed by home designer and architect Gerrit Thomoas Rietveld.The red and blue chairs were designed from 1917 to 1918. There was no coloring at that time. The colored version was not shown to the world for the first time until 1923.
The spatial structure of the red and blue chairs is composed of 15 wooden strips perpendicular to each other and has a distinct Dutch style.This chair was originally painted in grey-black.Later, Ritterveld reinforces the structure by using simple, bright colors to completely reapply the primary colors.Finally,it produces a red backrest and a blue cushion.




3.Zig zag chair,1934
Designer:Gerrit Thomas Rievteld
The Zig Zag-chair is a chair designed by Gerrit Rietveld in 1934.The shape of zig zag chair is unique, elegant and generous.The Zig zag chair occupies a small space and is suitable for home,restaurant and bar.The simple construction of the Zig Zag Chair implies the hard work behind the designer.Gerrit Thomas Rietveld is not a design professional, but he is very careful about any practical knowledge he has learned and will develop his own unique understanding.Zig Zag Chair is the preferred home product for fashion and quality living.


4.Thonet chair,No.14
Designer:Michael Thonet
The Sonna 14 chair was designed by French designer Michael Thonet in 1859.It is one of the classic furniture that has very fine craftsmanship but can be mass produced by industrial methods.It was produced by Sander's own company from 1859 and is still widely used.The chair is very light, but it is very strong and comfortable. it is suitable for mass production.
5.Chair one ,1963
Designer:konstantin grcic
The design of the Chair one is inspired by football. The Chair one is made up of many small triangles which is like the surface of a football.Chair one was designed by designer Constantine. He is a true football fan. He designed many chairs for Muji. The design style is generally minimalist but also full of exquisiteness.