What determine the Price of Office Chair? Material and Function of Office Chairs?
Views: 20 Author: Site Editor Publish Time: 2018-05-11 Origin: Site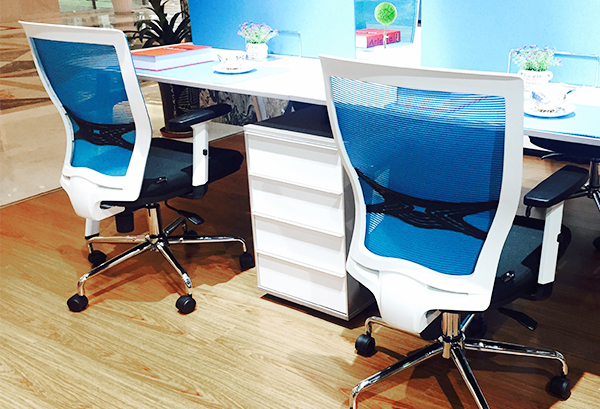 The office chair is an important part of the urban environment facilities, and it is a sit-in facility that provides the rest in the urban outdoor environment to alleviate fatigue and provide rest. There are a wide variety of office chairs available on the market and their price level is different. In general, there are three main factors that determine the price of office chair.
First, the material.
Among them, seat fabrics, for example, are divided into cashmere, mesh, and leather. Different net cloth has different thickness and weight. Whether the fabric is imported or not, whether the process is different or not, will influence the cost of the final product, take the day-to-day staff chair for example. In general, mesh fabrics are the popular fabric.
Second, the function.
Suitable for the posture of the human body, carrying the weight is the most basic functions of the seat, and as an additional accessory to provide seat rotation, the specific features of back, lift and many other also make the price different.
If you are accustomed to putting your arms down while sitting, then you can choose a seat style without armrests; if your arms need support during your work, you need a chair with handrail, and even adjustable armrests. Waist pads, reclining locks, armrest rotations and other accessories are all designed for different needs.
Therefore, you can choose the chair according to your individual needs. During your selection, you may find that some chairs are lack of certain function. Just remember, choose the office chair that suits you most.
Lastly, the seat brand. A good brand of office chair has more control over the quality of the product, with longer warranty and more thoughtful after-sales service. The same price will inevitably be higher than some unknown products, but the overall situation, the brand products in the process of using let us feel more comfortable. So it will be a price you will be glad to pay.