The Composition of Office Chair
Views: 40 Author: Site Editor Publish Time: 2018-05-11 Origin: Site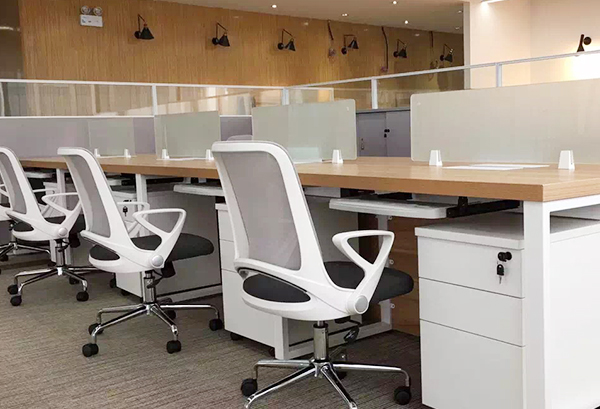 1. Castors
Normal castor, PU castor (Soft material, suitable for wood floors, and computer rooms).
2. Base
The thickness of the iron frame directly affects the service life of the chair. Surface treatment: spray paint, paint (surface gloss, not easy to paint),
electroplating (wood frame can not be electroplated). If the chair is well-plated, it is hard to get rusted.
3. Gas List
Used to adjust the height and rotation of the chair.
4. Mech
Hold up the seat part and connect it with the air rod below.
Seat consists of wood, sponge, fabric. The quality of the board is usually hard to be distinguished by consumers.
5. Sponge
Renewable cotton, new cotton. 99% of manufacturers are using the two together. The thicker and harder, the higher the cost. Appropriate thickness equals the appropriate hardness.
6. Fabric
It can be cashmere, mesh or leather. Mesh chair consists of plastic frame and press cloth. This type of chair is more breathable. Armrest thickness affects quality.
7. Back seat connection (corner).
The seat and back are separated and are connected by steel or steel plate. The steel plate is usually 6mm or 8mm thick. However, steel plates with a width of less than 6cm must be 8mm thick.
9. The lumbar
It reflects the comfort of the chair.
10. The headrest
It represents the comfort of the chair.