Special Designed Chairs over World
Views: 10 Author: Site Editor Publish Time: 2020-09-17 Origin: Site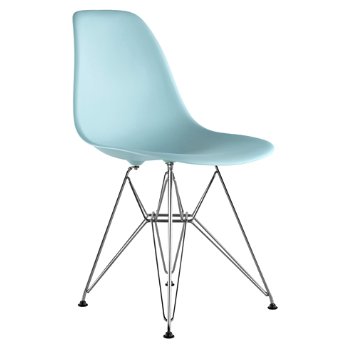 Product Name:Eames Molded Plastic Chair
Designer:Charles and Ray Eames
Manufacturer:Herman Miller
In 1950, Charles and Ray Eames successfully achieved the first fiberglass frame chair with a molded fiberglass seat. But as environmental risks associated with fiberglass production became more widely understood, Herman Miller decided to discontinue the production of fiberglass frame chairs before finding more suitable materials. In 2001, Herman Miller relaunched the Emaes Molded Plastic Chair. In addition to its 100% recyclability, the polypropylene frame chair gives you a soft touch with a subtle matte texture and good durability. Emaes Molded Plastic chair is available in armrests and non armrest styles as well as in a variety of colors. The armrests and non armrests seat frames are available with a variety of fabric cushions and are available in a variety of configurations to enrich your customization options.

Product Name:Eames Molded plywood Chair
Designer:Charles and Ray Emaes
Manufacturer:Herman Miller
Charles and Ray Emaes established a legendary long-term relationship with Herman Miller in 1946 with the original Emaes Molded Plywood Chair. The aesthetic integrity, long-lasting charm and comfort of the chair have been recognized by Time as the best design of the 20th century. Time says the design represents elegance, lightness and comfort. Although always imitated, it has never been surpassed. The public can see at a glance that it is the product of Charles and Ray Emaes. The Emaes Molded Plywood Chair is suitable for use in a variety of locations, such as homes, offices, schools, public places, etc.

Product Name:MR Chair
Designer:Mies van der Rohe
Manufacturer:Knoll
The MR series represents the earliest metal furniture designed by Mies van der Rohe. The design was completed in 1927. The choice of materials was influenced by the Bauhaus-Marcel Breuer and became a recognized modern derivative of the 19th century metal rocking chair. Mies van der Rohe was born in Aachen, Germany, and died in Chicago, USA. He put forward a famous saying that is Less is More. Mies van der Rohe has influenced generations of architects and designers. He is known as Frank Lloyd Wright, Le Corbusier, Walter Gropius,which are known as the four modern architects of the 20th century.