9 Ways for Relieving Back Pain/Ache
Views: 119 Author: Site Editor Publish Time: 2018-06-06 Origin: Site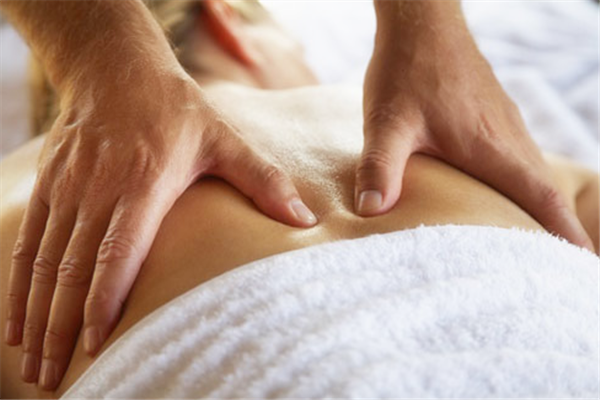 1.Sleep Better
When you have back pain, sleeping can be hard. It can be a vicious cycle because when you don't get enough sleep, you may feel more terrible the next day. Besides, a poor sleep position can also aggravate back pain.
Try lying on your side. Place a pillow between your knees to keep your spine in a neutral position and relieve strain on your back. If you would like to sleep on your back, put a pillow under your knees so as to support your back. And make sure the mattress you lie on is firm and comfortable.
2.Adjust Your Posture
Slouching is bad for you. And poor posture can make back pain worse, especially if you're a white collar, who sit for long periods and suffer from back pain most. Don't slump over your keyboard. Sit upright, with your shoulders relaxed and your body supported against the back of your chair. Try putting a pillow between your lower back and your seat back. Keep your feet flat on the floor.
3.Don't Rest for A Long Time
Doctors used to suggest bed rest for back pain. But now we know that lying still is one of the worst things you can do. It can make back pain worse and lead to other complications. Don't rest for more than a day or two. It's important to get up and slowly start moving again. Non-strenuous exercise has been found to be one of the most effective ways to relieve back pain quickly. Try swimming, walking, or yoga.
4.Book An Appointment for A Massage
Does massage really ease back pain once you leave the table? A recent study found that one weekly massage over a 10 week period improved pain and functioning for people with chronic back pain. Benefits lasted about six months but dwindled after a year. Another hands-on approach is spinal manipulation. Performed by a licensed specialist, this treatment can help relieve structural problems of the spine and restore lost mobility.
5.Back Pain Medication
There are two kinds of over-the-counter pain relievers that frequently help with back pain: nonsteroidal anti-inflammatory drugs (NSAIDs) and acetaminophen. Both have some side effects, and some people may not be able to take them. Talk to your doctor before taking pain relievers. And don't expect medication alone to solve your pain problem. Studies show you'll probably need more than one type of treatment.
6.Antidepressant Medications
Even if you're not depressed, your doctor may prescribe antidepressant medications as part of the treatment for chronic low back pain. It's not clear how antidepressants help relieve chronic pain. It is believed that antidepressants' influence on chemical messengers may affect pain signals in the body.
7.Therapy for Back Pain
It may seem strange to see a psychologist for back pain. But studies show that cognitive behavioral therapy is very effective in the short and long term at helping chronic back pain. For example, CBT may target how people with back pain think about physical activity -- and why they may be avoiding it -- to help change the way they respond to being active. People who do CBT have reported significant decreases in pain and disability.
8.Ask a Physical Therapist for Help
Physical therapists can teach you how to sit, stand, and move in a way that keeps your spine in proper alignment and alleviates strain on your back. They also can teach you specialized exercises that strengthen the core muscles that support your back. A strong core is one of the best ways to prevent more back pain in the future. Studies show that when you increase your strength, flexibility, and endurance, back pain decreases -- but it takes time.
9.Turn to Back Surgery
If a bulging disc is putting pressure on a nerve, your surgeon might recommend a discectomy to remove some disc material. Or a laminectomy might be recommended to decompress an area where there is pressure on the nerves or spinal cord. Spinal fusion may be done to help stabilize the spine. Like all surgeries, these carry risks and aren't always successful. So they should be options of last resort.
KEYWORDS:
2. Using Ergonomic Chair or Working Stand
4. Ergonomics and Computer Addicts