5 Kinds of Office Chairs Used in Silicon Valley
Views: 487 Author: Site Editor Publish Time: 2018-04-26 Origin: Site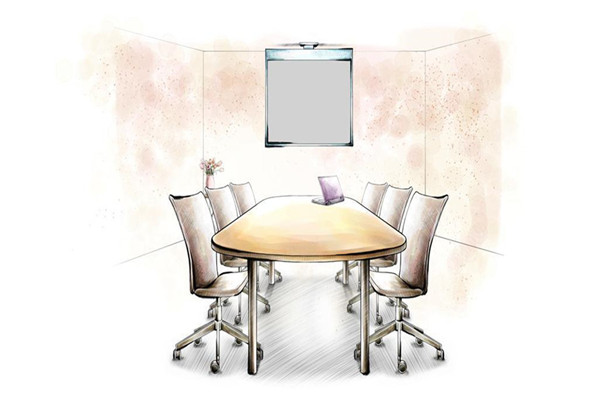 It's pretty difficult to find a certain kind of chair that would match our needs, since many ergonomic chairs are now available in the market. The important thing to remember is that you should choose a chair which fits your body, matches your office, and has a good quality.
Today, we would analyse different office chairs magnates in silicon valley use and take a glimpse to the features of those office chairs.
Herman Miller Aeron Chair
The waterfall design of the seat pan doesn't cut off circulation down your thigh and feels like seating on a mesh trampoline without the bounce. The chair takes the shape of the back and fits just like a shoe offering comfort, every time you sit on it. The chair would provide you which provide you comfort, good posture, great build quality, awesome design and value for money.
Mid-Back Mesh Chair
The mid back chair looks fabulous in black color with a mesh back providing back support. The gently curved section at the back increases your working hours by keeping your spinal cord swaying all the time. The wheels would work perfectly even with maximum weight put on the chair. The chair is 40-inch high and is suitable for tall people.
Mid-Back Chair with Leather Seat

The thickly padded black color mesh at the back helps to maintain right posture from mid to upper back region. The mesh material is breathable and flexible enough to bend your back at certain angles. It can be customized according to your comfort level thus, increasing your efficiency. The chrome plating at the base adds up to its style.
Ergonomic Office Gaming Chair
The chair has a higher backrest that supports from pelvis to the head and the seat pan filled with high-density foam increases your seating time. The high back fits your spine and shoulders with the side fitting giving plenty of support.
High Back Swivel Chair with Headrest, Black Mesh & Chrome Base
The dual curve adjusts the lumbar support simultaneously with the back. The headrest adjusts the various angles while seating as well leaning by pulls and push motion where you have to position your neck while sitting and working. The chrome/polypropylene star base holds the entire weight along with the nylon dual caster wheels making you movable without getting off your seat.
KEYWORDS:
2. Using Ergonomic Chair or Working Stand
4. Ergonomics and Computer Addicts